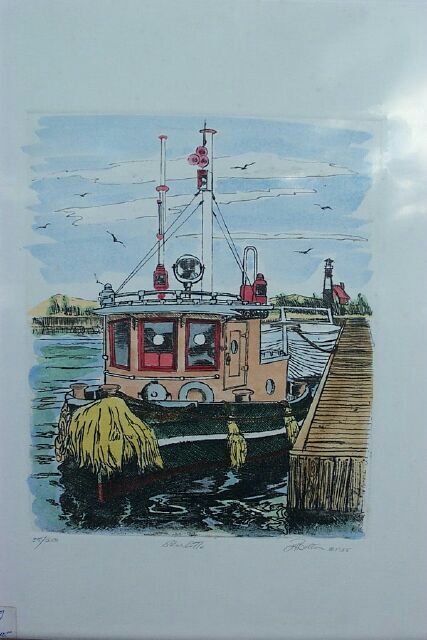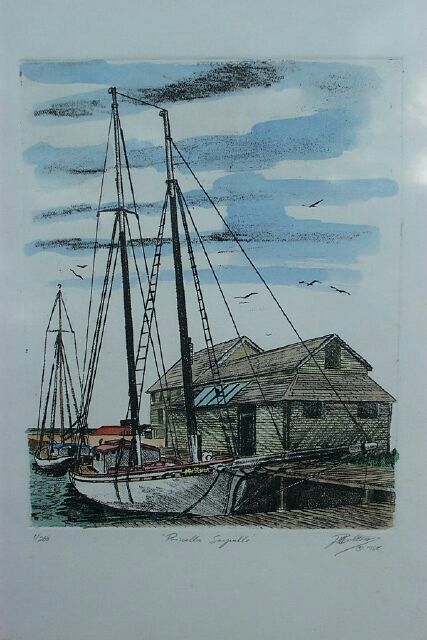 These two etchings are of historical boats that now reside at the Sayville Museum Long Island New York. The foreground ship in the right etching is the Priscilla a scooner used in the Great South Bay and the waters around Long Island for 100 years. The etchings of this and the tugboat Charlotte were made in honor of Priscilla's 100th. anniversary. An etching is a print from a metal plate that is coated in varnish, then the image is drawn in the varnish with a sharp point, then immersed in acid ,the acid etches the image into the metal, which is then inked, polished, printed, then hand colored. On the right is Priscilla a 11"x14" image on Arches paper. On the left is Charlotte a 9"x11" image on arches paper.
Charlotte is price at $65.00​ unframed.
​Priscilla is priced at $75.00 unframed
Coming Home is an acrylic painting on canvas the image size is 24" x 36" and depicts a farmer returning from a day in the hay fields and can be purchased framed or unframed. Unframed price is $1800.00

plus shipping and handling. Framed price will depend on your choice of frame.​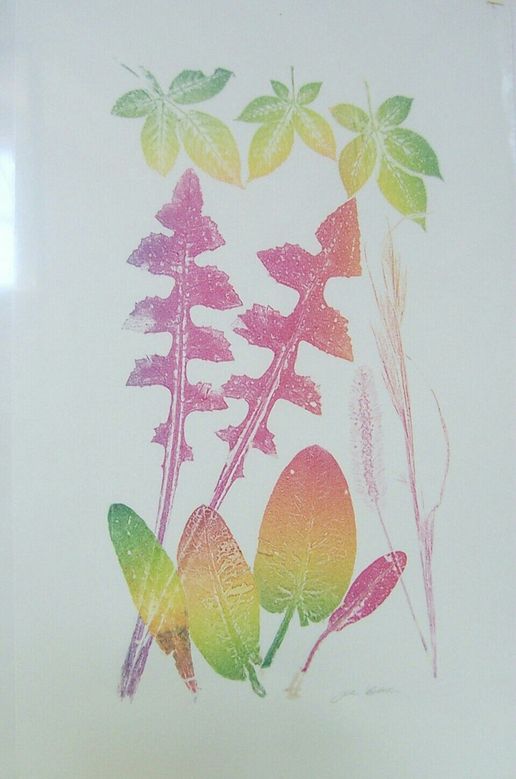 Nature Print monoprint #1
is made from natural plants from this area, that have been inked and ran through the printing press. only one print can be made as the press destroys plants.

$60.00 unframed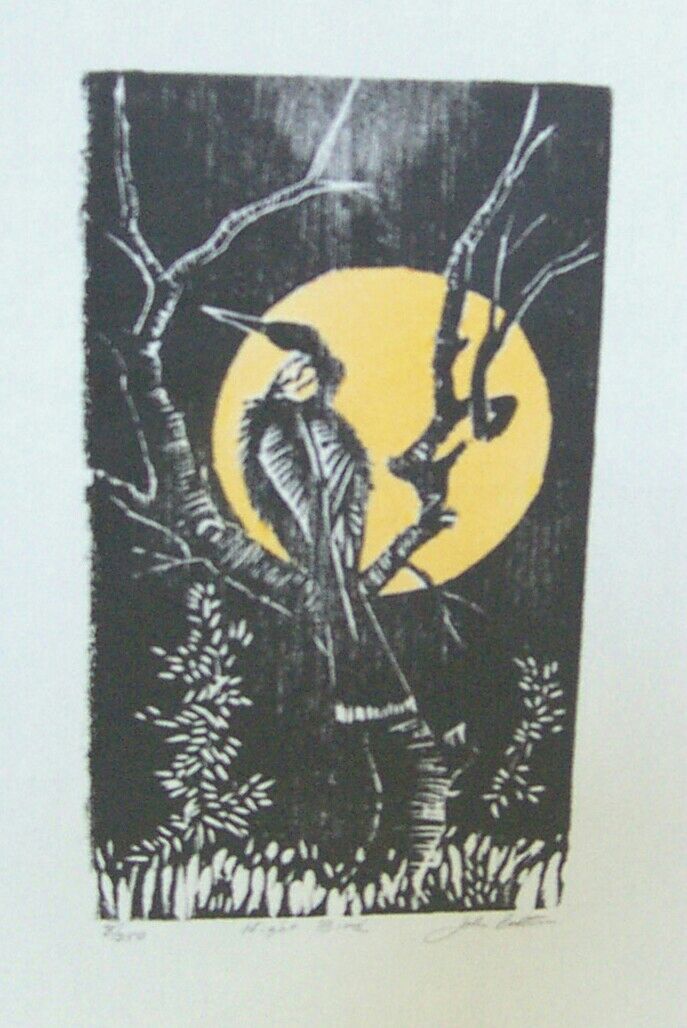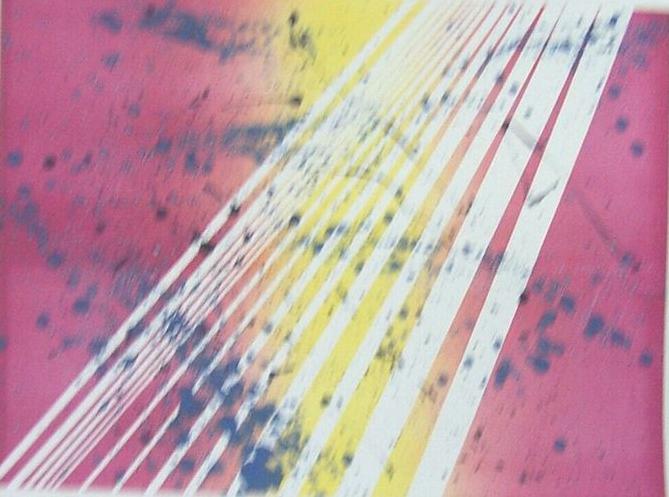 Night Bird

T
his is a woodcut of bird called a Anhinga by moonlight. The image is carved into a piece of wood size is 5"x 8" inches

$25.00 unframed
Light Rays

is a monoprint printed on 60lb. white printmakers paper. Only one print can be made as the actual artwork is done directly on the printing plate. size 18"x 24"inches.

Unframed $350.00 Price framed $450.00

.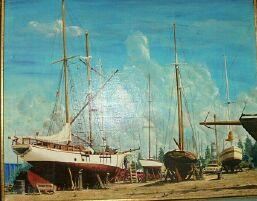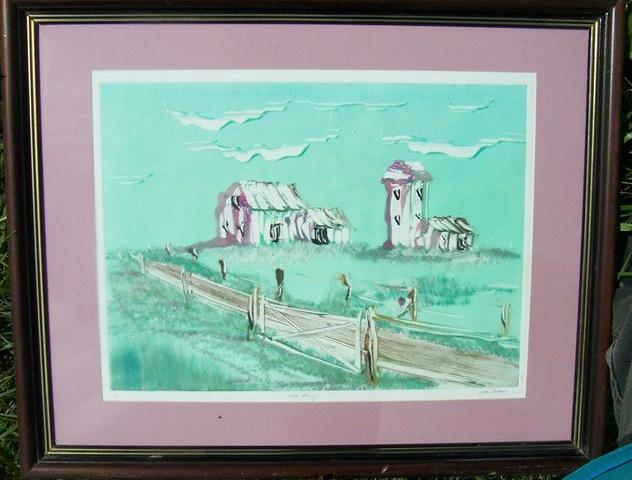 Wooden Ships
picture is of a shipyard that specializes in antique sailing vessels. This is an acrylic painting on canvas the image size is 30'x 40" inches, this is a very beautiful painting the detail in the ships is accurate, and the colors are bright and true to life

. Price framed $10.000.00
July Morning
this monoprint is on Arches 60lb. white paper, the image is 16"x22" it comes framed and matted under glass for the

Price of $275.00

plus shipping and handling
These paintings and prints are offered exclusively by


E

astcoast-StudioGallery.com